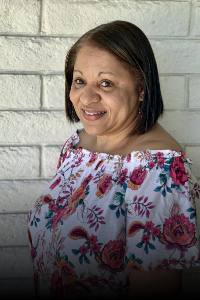 Nancy Hill is an instructor who teaches adjustment to blindness and communication training skills. She is also the Together Independent Group Coordinator. Nancy is a graduate from Texas Wesleyan University in Fort Worth, Texas with a degree in Business Administration.
She enjoys teaching her clients effective communication skills and helping them achieve their goals to lead productive and satisfying lives. Her passion is empowering the blind and visually impaired community to make a difference in the community and the world.
Thank You!
---
Focusing on improving and enhancing the lives of people with vision loss. We thank you for every dollar donated.