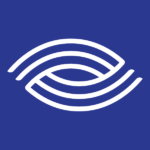 caregiverme Caregiverme
Your My Hero
Responsibilities:
Assisting with personal care, which may include bathroom functions, bathing, grooming, dressing, and eating.
Following a prescribed healthcare plan, which may include assisting with exercise and administering medication.
Ensuring the client's home is organized according to their needs and that safety measures are in place. You may also be expected to assist with some light housework.
Providing emotional support and encouragement to perform necessary tasks.
Providing mobility assistance may be required, for example helping the client in and out of bed, a chair, or a wheelchair.
Transporting or escorting the client to medical and other appointments.
Monitoring and reporting changes in health, behavior, and needs.
Requirements:
Female
Must have at least 5 years' experience as a caregiver.
A high school diploma or general education degree (GED) required.
Job experience and CPR training may be necessary.
A professional and friendly attitude.
Possess a professional and upbeat attitude
Ability to lift and/or move up to 50 pounds.
Full time stay in with rotation every 3 months with a 2nd care giver.