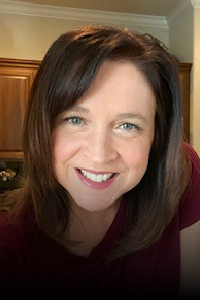 Kathy Laird
Low Vision Clinic Manager
Kathy Laird is a Certified Ophthalmic Assistant and runs the Low Vision Clinic at VCB. She assists our doctors during the low vision exams and is responsible for all reporting to assist our low vision clients with any visual devices they need to help improve their daily lives. The end of 2019, Kathy heard that VCB was looking for assistance in their low vision clinic and decided that was a great opportunity that she didn't want to pass up. Kathy has 22 years of experience in ophthalmology and has worked in all areas of the field including general, retina, refractive, cosmetics and assisted in many types of ophthalmic surgeries. She also worked in marketing and outreach at EyeQ Vision Care working events and assisted referring offices with their needs.
Interesting fact: One of Kathy's hobbies is listening to health webinars and often does health coaching for family and friends.
Thank You!
---
Focusing on improving and enhancing the lives of people with vision loss. We thank you for every dollar donated.